O MA em Government, Leadership and Democracy Studies é uma oportunidade única para reflectir sobre os temas que nos regem, e que nos rodeiam. O Instituto de Estudos Politicos (IEP) da Universidade Católica oferece esse refúgio intelectual activo, atual e em língua inglesa, numa altura em que nunca foi tão importante voltar a pensar a ciência politica em geral, e a democracia em particular. Gosto de pensar que se trata também de um desafio individual motivante, que nos leva a questionar onde estamos, e o que podemos continuar a alcançar.
Mestrado em Government, Democracy and Leadership Studies
Alexandra Abreu Loureiro
Brunswick Group (UK)
A minha escolha foi baseada na qualidade e excelência do ensino que atribuo à Católica e ao reconhecimento que a esta tem a nível nacional e internacional. Aliado a isso, junta-se a grande proximidade entre corpo docente e discente e a vasta experiência do primeiro nas áreas de lecionação, acabando por aliar um conhecimento teórico à experiência prática e a casos concretos que permitem ao aluno uma melhor experiência académica, não raras vezes, baseada em estudos de casos reais. Considerem-se ainda as possibilidades de networking e o acompanhamento que a faculdade proporciona ao aluno durante o percurso universitário, numa luta constante de garantia do seu futuro enquanto profissional como por exemplo o programa de mentoring.
Licenciatura na Católica Lisbon School of Business and Economics
Testemunho Miguel Branco
Estudante de Gestão
O mestrado em Neuropsicologia permitiu-me aprofundar conhecimentos na área das neurociências cognitivas e do comportamento. Revelou-se uma formação muito completa na área, preparando os alunos para trabalhar em contexto clínico e de investigação. O acompanhamento dos orientadores da tese, a disponibilidade do secretariado, o ambiente familiar e o corpo docente da Universidade tornam este mestrado numa experiência que recomendaria vivamente a quem se interesse pela área.
Mestrado em Neuropsicologia
Testemunho João Araújo
Bolseiro de Investigação, Champalimaud Foundation / mindreach
Estudar na Escola de Enfermagem da Universidade Católica Portuguesa em Lisboa, foi a minha primeira escolha. Foi a maior mudança da minha vida: sair de casa e vir viver para Lisboa. Mas, igualmente, foram quatro anos absolutamente fantásticos. Novas amizades; novos sorrisos; aprendizagens, quer profissionais, quer pessoais. Estudar na Enfermagem na UCP em Lisboa, foi muito gratificante. O curso, ainda que bastante trabalhoso, tem como objetivo tornar-nos excelentes profissionais de saúde. E acho que consegue, pois exige de nós muito estudo. Sinto-me orgulhosa, não apenas da profissão que escolhi para mim, mas também a de ter feito do universo UCP, que sempre foi a minha primeira escolha.

Licenciatura em Enfermagem
Testemunho Sónia Araújo
Enfermeira, Hospital Santa Maria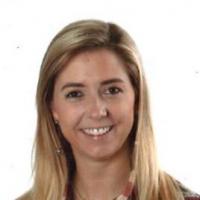 "Decidi tirar o Mestrado na Universidade onde tirei a minha Licenciatura de Serviço Social, por ser uma Universidade conceituada e onde em tempos vivenciei um ambiente diferenciador e dinâmico, dotado de excelentes docentes e um ensino diferenciado e próximo com os alunos. O plano curricular também foi amplamente apreciado pelo facto de ser permitido ao aluno poder concluir o seu mestrado através de um estágio, onde a componente teórica pode ser colocada em prática. O facto de ser um mestrado dotado de uma vasta equipa interdisciplinar torna-o único e bastante rico. Recomendo este mestrado a quem pretenda expandir os seus conhecimentos."
Mestrado em Cuidados Paliativos
Testemunho Ana Sofia Branco
Assistente Social, Clínica de S. João de Ávila